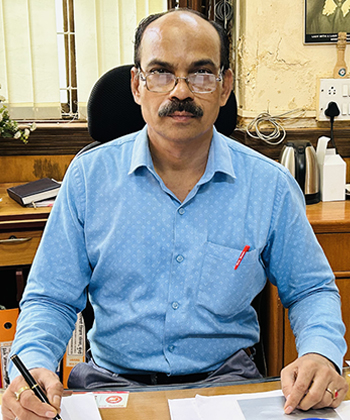 Mr. Dnyaneshwar R. Raut
PRINCIPAL
Institute of Nursing Education, Mumbai.
"Belief in oneself is one of the most important building block in any successful venture".
The Institute of Nursing Education, recognized by the Indian Nursing Council and affiliated to MUHS, functions as an autonomous institute under the Directorate of Medical Education and Research, Government of Maharashtra. The Institute currently conducts Graduate, Postgraduate and Diploma Nursing educational programmes. With proud legacy of 61 years, the college has excelled in every field. Students educated from the college have carved a niche for themselves in various fields at national and international levels.
It is a matter of pride to be a Nursing professional in the present millennium. The core of nursing is directed towards caring for the individual (sick or well), family and community, therefore the nursing education programmes run at the Institute of Nursing Education primarily focus on meeting the health needs of the individual/family/community. Increasing Globalization and advancements in the field of health sector have led to a greater demand for qualified nurses in health Industries.
Our faculty believes in providing broad based education in nursing within an academic frame work specifically directed to the development of critical thinking skills, competencies and standards required for practice of professional nursing.
Our students are prepared to take up leadership positions in nursing and health care fields and function as a nurse specialist, consultants, educators, administrators, change agents and researchers in a wide variety of professional settings in meeting the National priorities and the changing health needs of the society. We at INE are committed to impart value based quality education along with development of positive empowerment attitude, skills and abilities to apply knowledge in order to execute the turnout of quality nurses to meet the emerging challenges of present era.
The Institute is looking at the future with excitement. We are expanding our clinical and research activities in many important areas. The Institute is actively organizing numerous community outreach programs for the welfare of the society.
To be successful in life, have ambitions and define your goals clearly. Discipline and hard work is the key to success. Be regular in your classes and focus on your goals. Your passionate efforts with the valuable guidance of your teachers would definitely provide you a blissful and successful life.
Start where you are, use what you have. Do what you can.
With warm wishes!